Tundra Tracker 进度周报 第二期
For English version please view part two.

第一期进度发布后,我们收到许多来自论坛、社区的支持和关注。我们会把对Tundra Tracker的查询、建议,回复、更新发布在博客和官方Twitter帐户@Tundra_Labs上,请关注我们并随时提问交流,邮件咨询也随时欢迎!

DVT-1构建
我们很高兴地宣布,Tundra Tracker按计划顺利推进向批量生产。团队从制造商那里收到了DVT-1零件,团队不知疲倦火速组装走起。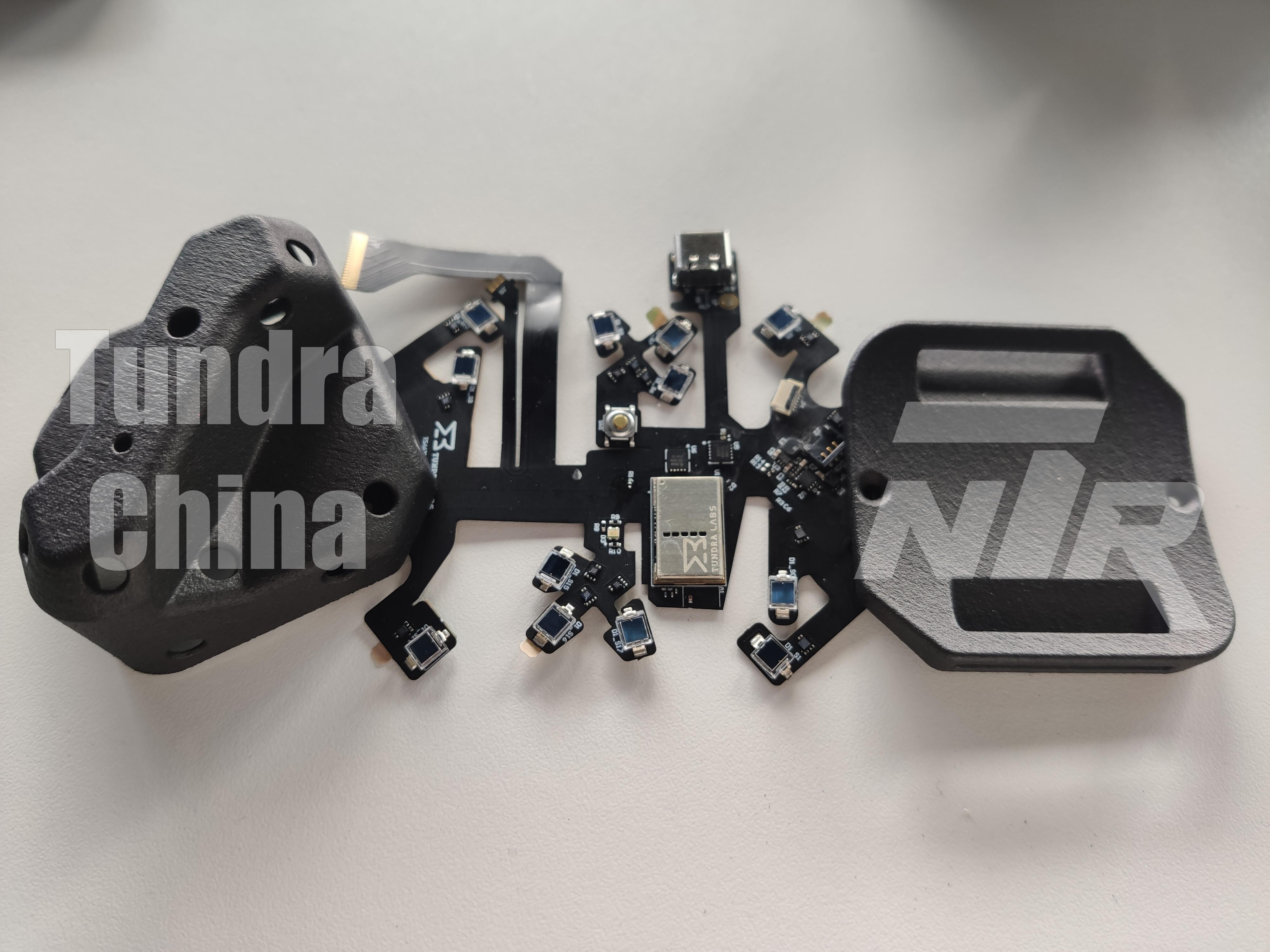 (我们的DVT-1零件:3D打印体+底座和柔韧电路板)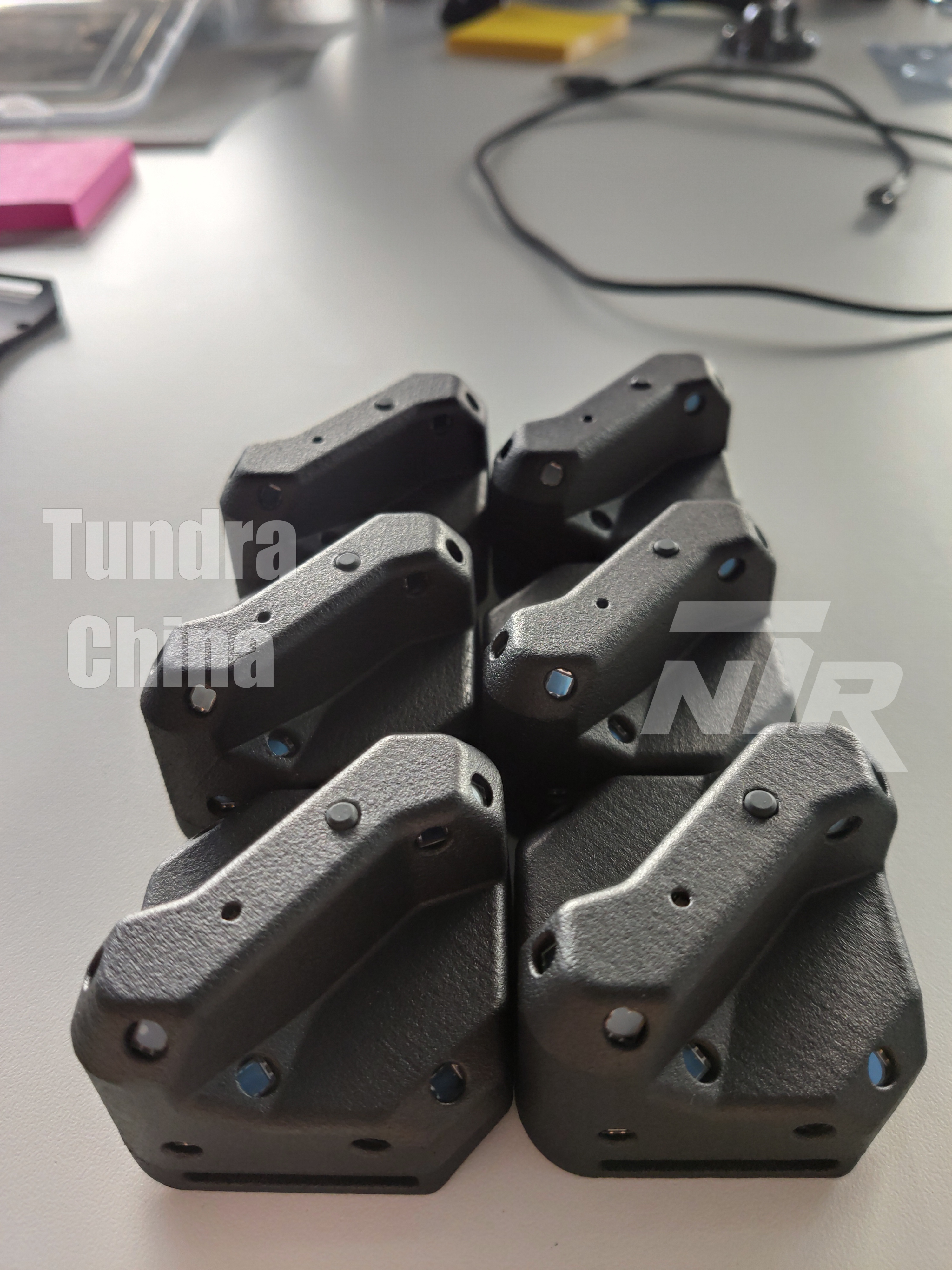 (DVT-1 Tundra Tracker组装后展示!)
组件短缺
为了确保我们能够达到承诺的交货时间,持续跟进批量生产Tundra Trackers所需的零部件是随着PVT和MP接近最重要的一项工作之一。如日程有更新,我们将第一时间发布社区信息,当前日程和上一期保持一致,对于可能错过的新朋友,重新放上日程如下:
l DVT-1:〜30台(第01- 07周)
l DVT-2:约200台(08-13周)
l PVT:2,000-3,000单位(第14-22周)
l 批量生产:(第23-37周)
Kickstarter于2021年3月29日发布
Kickstarter结束2021年5月28日(60天)
早期支持者发货,2021年6月19日(暂定)
所有支持者将于2021年9月18日之前发货(暂定)
跟踪器开发–专用加密狗dongle
我们很高兴地宣布,目前正在测试Tundra Tracker的一个非常重要的功能,那就是无线加密狗!我们的Tundra无线加密狗每个USB插槽最多支持7个跟踪器!是的,七个!Tundra牛气冲天的工程和超棒的社区沟通反馈,使这一被现在产品困扰的迫切需求变成可能!随着开发和测试的进行,我们将发布有关该无线加密狗的更多令人振奋(窒息)的信息,敬请关注!
最后,Tundra Labs的团队要再次感谢大家的关注和支持!有了您的参与,Tundra Tracker才能逐步落地!我们感到万分荣幸并致以最诚挚的敬意,谢谢!
预祝大家新年快乐,牛年大吉,N7R 牛气燃!
Tundra 团队敬上
A tracking we will go……
Week 05-06 Updates
After the release of the last update, we received many messages of support and interest from the community. We are definitely sorting through the various inquiries, requests and suggestions for the Tundra Tracker and we will reply to them and post updates on our blog and on our official Twitter account: @Tundra_Labs. Please remember to follow us and do post questions or feel free to send us more email.
DVT-1 Build
We are glad to announce that the Tundra Tracker is FIRMLY on the path to Mass Production. It has been exciting as we have just received DVT-1 parts from our contract manufacturer, and being the geeks we are, we wasted no time in putting it together and trying things out!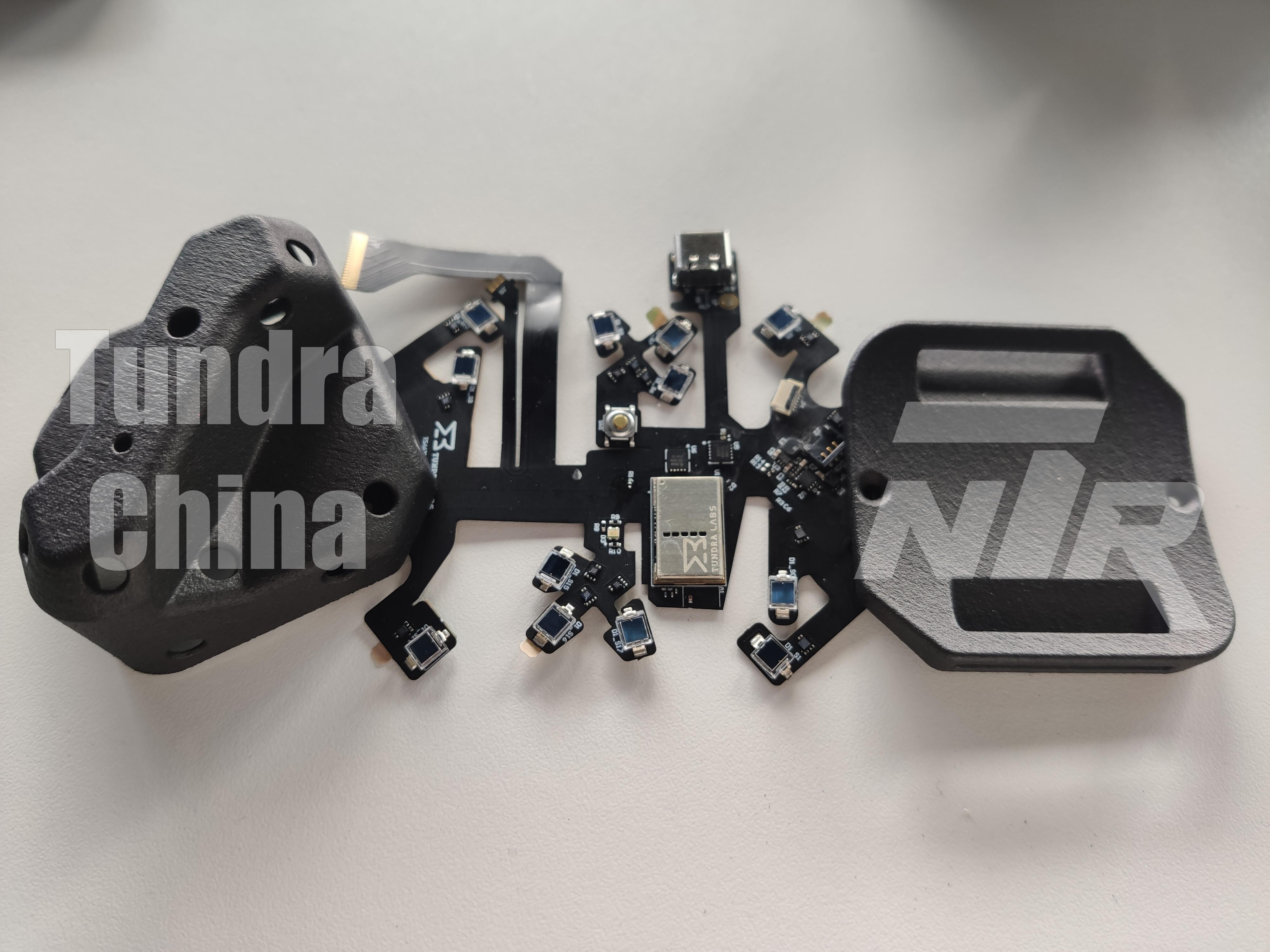 (Our DVT-1 parts: The 3D printed body + base, and the flex)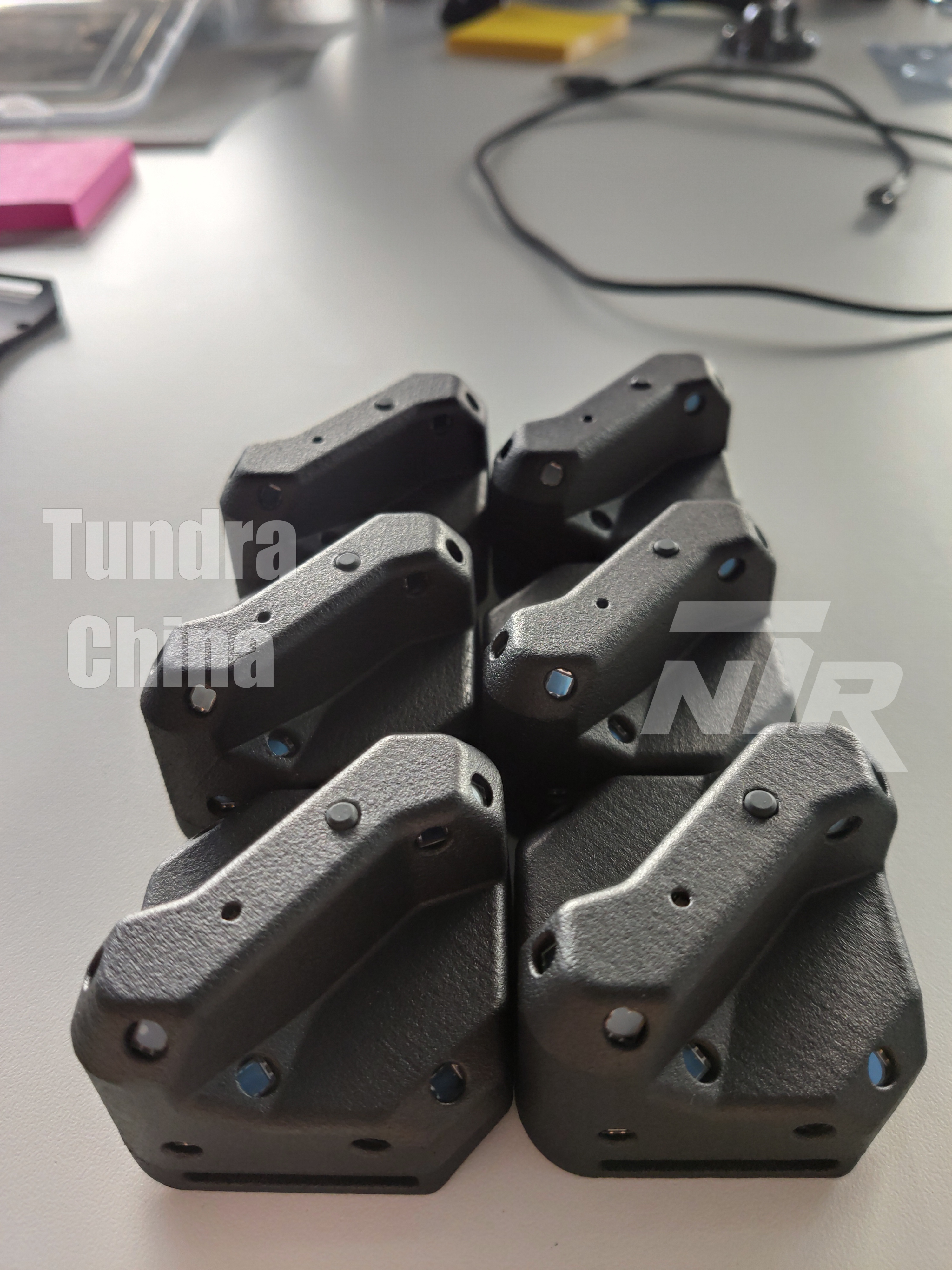 (Our DVT-1 Tundra Trackers Assembled!)
We have assembled a bunch of Tundra Trackers, and at the point of writing, we are now in the midst of calibrating and testing things out! We expect to have them running in SteamVR very quickly, and then we will ship these out to some collaborators (YouTubers, VTubers, Developers) for some beta-testing of these trackers. We expect some comments, responses and results in around 2 weeks' time.
Components Shortage
We are still actively tracking components that we need to go into mass-production of Tundra Trackers. We think this will become the most important work as we get closer and closer to PVT and MP. This is to ensure that we will meet our promised delivery timing. As we go along we will keep the community posted, but we do not foresee any more changes to the Schedule as updated last time. For anyone who might have missed our last update, the schedule is as follows:
DVT-1: 40 Units (Week 01- 07)
DVT-2: ~200 Units (Week 08-13)
PVT: (Week 14-22)
Kickstarter Launch March 29th, 2021
Kickstarter End May 28th, 2021 (60 days)
Early Backers Shipping June 19th, 2021 (tentative)
All Backers Shipped by September 18th, 2021 (tentative)
Tracker Development – Special Dongle
We are glad to announce that we are currently in the processing of testing a very important feature of the Tundra Tracker, and that is the Wireless Dongle! Our special Tundra wireless dongle will support up to 7 trackers per USB slot! That's right, 7! This is made possible by our clever engineering and wonderful community feedback. We will release more exciting information about this wireless dongle as we progress through the development and testing. Stay tuned.
Finally, the team at Tundra Labs will like to thank the everyone for their interest. It is with the community's involvement that Tundra Tracker will come to life! We are honored and humbled. Thank you! Happy Chinese new year!!!