The rendering above demonstrates the production product design, especially about the swappable baseplates for Tundra Tracker. Based on feedback there will (at minimum) be options for an integrated strap loop baseplate as well as a backwards compatible with 1/4-20 mounts.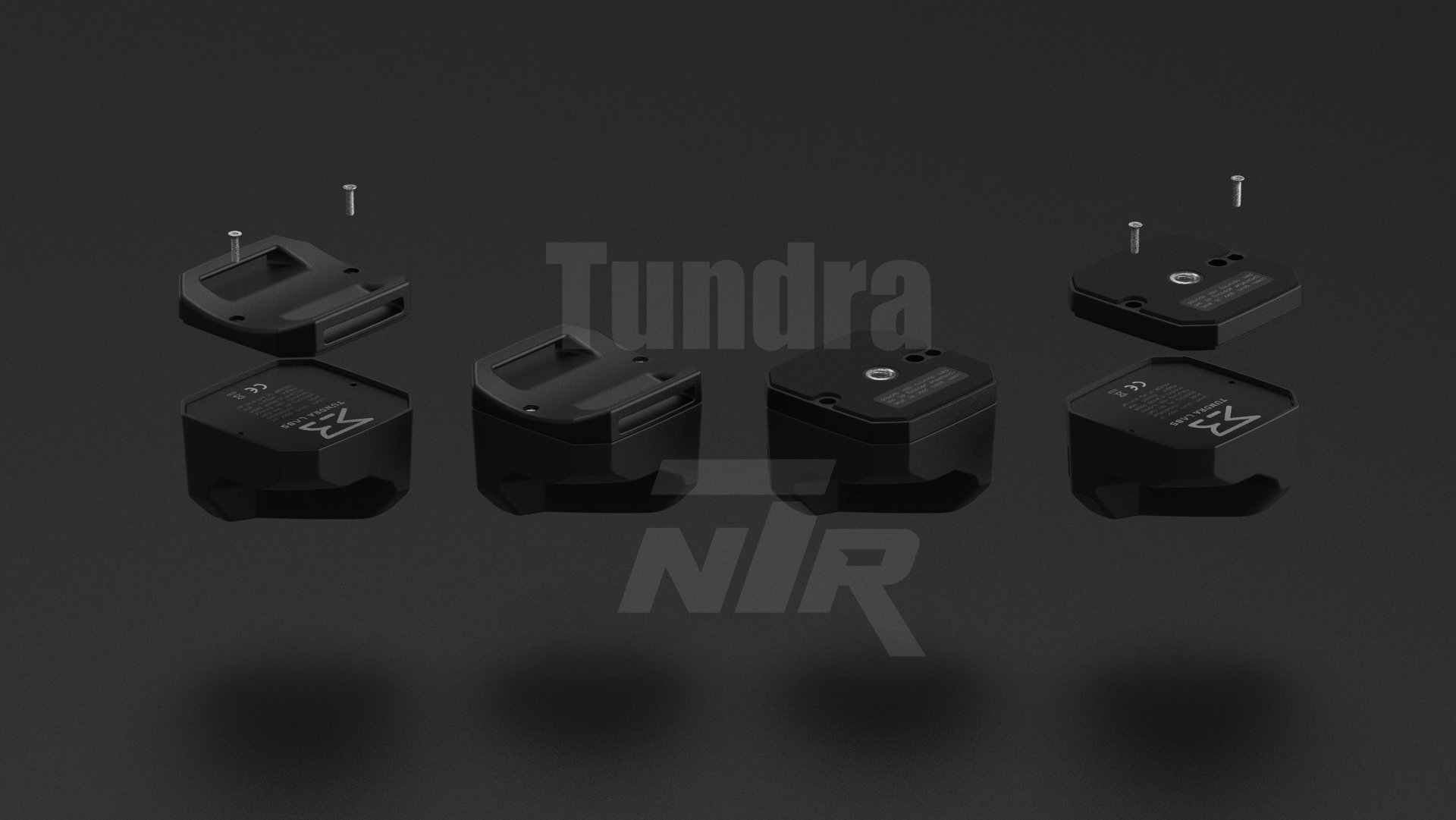 We will continue to unveil the design and art for Tundra Tracker as development progresses. Your feedback is always welcomed as together, as we shape and finalize the product features!
Schedule:
Even though Tundra Tracker design is pretty stable now, it will be challenging to reach mass production until July-August of 2021. This is due to the shortage of semiconductor supply and reduction in factory capacity. Some of our components have a lead-time of 25-30 weeks. We understand that this is disappointing news, but we want to be responsible and transparent about the obstacles that we are facing.
The good news is that there is already a pool of components set aside for Design Validation Testing (DVT) and Production Validation Testing (PVT). DVT is also broken down into multiple stages called DVT-1 and DVT-2. DVT-2 is then followed by PVT.
· DVT-1: ~30 Units (Week 01- 07)
· DVT-2: ~200 Units (Week 08-13)
· PVT: 2,000 - 3,000 Units (Week 14-22)
· Mass Production: (Week 23-37)
N7R will accept limited orders from May 1st to May 15th 2021 for PVT units delivery on June 19th – June 20th ! Please contact us on email or wechat for more information.
Kickstarter Launch Date
N7R will partner Tundra and the Kickstarter launch date will be on Mar 29 2021! Details are still being worked out, but we will let our customers in China, ASEAN, Korea and Japan know on how to participate in this Kickstarter.
· Kickstarter Launch: March 29th, 2021
· Kickstarter End: May 28th, 2021 (60 days)
· Early Backers Shipping: June 19th, 2021 (tentative)
· All Backers Shipped: September 18th, 2021 (tentative)
We thank you so much for your enthusiasm and support!